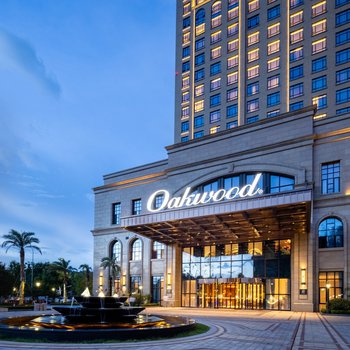 Opened in 2021, the Oakwood Premier Tonglu offers travelers a pleasant stay in Tonglu, whether for business or leisure purposes.
The hotel is just 5km away from Tonglu Railway Station. The nearby area boasts an abundance of attractions including Jianshen Park, Junyue Square and Tonglu Shanghai Fulong Resort.
This hotel makes a great place to kick back and relax after a long day of sightseeing. Guests of this Tonglu hotel can make use of the parking facilities.
If cleanliness is important to you, this hotel makes an excellent choice, as our guests consider this to be one of the cleanest hotels in the city.